Secrets and Lies~I smell a RAT!!! ANIMAL SLUT -Carolyn Wedding -CEO Humane Society of Marion County DBA Dixie Humane Society of Marion County, Jefferson, Texas
Doesn't pass the sniff test-I smell like a Rat!!! Carolyn Wedding -CEO Humane Society of Marion County, Texas now DBA Dixie Humane Society of Marion County, Texas~ There's nothing worse than a NFP that has Secrets and Lies-Carolyn Wedding is the source of those Secrets and Lies. The PDFs embedded in this post are a tell all to those Secrets and Lies but first, a bit of information…Carolyn Wedding has stated:
"I shed a tear for the animals" "We've touched the lives of over a 3000 animals" "It's a win for the animals"
"HSMC was founded in 2007 by a group of concerned citizens in Marion County. We strive to provide a safe and loving refuge for animals of all kinds. Because of the hard work and dedication of our volunteers, HSMC has touched the lives of over 3000 animals. HSMC is dedicated to the prevention of animal abuse and controlling the pet population."
"Dixie Humane Society is the old Humane Society of Marion county. We are a 501-C-3 non profit organization."
1300 N St / Po Box 505, Jefferson, Texas 75657
(903) 407-9679
from Charity Navigator-"the organization doesn't meet our criteria."
from NFP facts-no 990 IRS filing has ever been filed or noted
Humane Society Of Marion County
Employer Identification Number (EIN) 22-3941503
Basic Organization Information
HUMANE SOCIETY OF MARION COUNTY
Physical Address:
Jefferson, TX 75657
EIN:
22-3941503
NTEE Category:
D Animal related
D20 (Animal Protection and Welfare (includes Humane Societies and SPCAs))
Ruling Year:
2007
Name of Organization Humane Society Of Marion County
In Care of Name Caroline Wedding
Address Po Box 505, Jefferson, TX 75657
Subsection Charitable Organization
Ruling Date 03/2007
Legitimacy Information
This organization is registered with the IRS.
This organization is required to file an IRS Form 990-N. -Bloggers Note: IRS 990-N could not be found
__________________________
It's time you know what I know about this self-proclaimed animal rescuer-ALL A FAKE-She's a FRAUD; Carolyn Wedding is an ANIMAL SLUT and I am publishing the documents that prove it.
How about a letter from the attorney for the city of Marshall, Texas, Harrison County…the next county over from Marion County; included are the PDF files I requested-OPEN those files by clicking on them once viewed go to the next by clicking on the back arrow to return to this page-The numbers go up each year and each year more revealing than the next-Those poor animals-OMG!!! Once you know what I know you won't be able to forget it. This ANIMAL SLUT/HUMANIAC has a whole lot of people buffaloed…
Ms. Hoffman and Mr. Lulling,
As you know, I represent the City of Marshall and its Animal Control department. The City of Marshall is in receipt of your subpoena. I spoke to Ms. Hoffman today, and she agreed that the response to the subpoena can be by email.
Your subpoena requests two (2) categories of documents. With respect to the first category, please find attached to this email six (6) .pdf files. Each scanned file is for each corresponding year – 2007 to 2012. With respect to the second category of documents, and after diligent inquiry, no responsive documents were located. Any such requests for assistance by Marion County would have been verbal requests.
Thank you for your attention to this matter.
Darren K. Coleman
Boon, Shaver, Echols, Coleman & Goolsby, PLLC
1800 NW Loop 281, Suite 303
Longview, Texas 75604
2007 ACO-MARION COUNTY RECORDS
2008 ACO-MARION COUNTY RECORDS
2009 ACO-MARION COUNTY RECORDS
2010 ACO-MARION COUNTY RECORDS
2011 ACO-MARION COUNTY RECORDS
2012 ACO-MARION COUNTY RECORDS
_________________________
Look at the ratio of how many animals were taken to Marshall A/C…Look at how many were killed…Look where the most of the animals that were 'adopted' went (I do not believe that transferring animals to the SPCA counts as an 'adoption'!!!) Another thing that I noticed was the amount of time in Carolyn Wedding's care-No one posted about these animals, made any attempt to get them to a home or fostered or even waited to see if an owner was searching for their pet. This became an easy way to DUMP the animals at the HSMC/DHS of Marion County, Texas.
If your place looked like this they would be accusing you of animal cruelty and taking away your animals.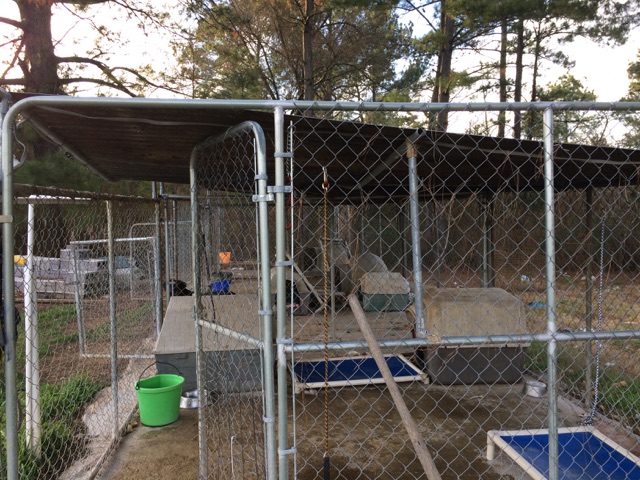 I was sickened when I saw these records-People in the county would tell me that coyotes got their pets-The only coyote I ever saw while in Marion County, Texas was human-a HUMANIAC-the ANIMAL SLUT-Carolyn Wedding-Now BUSTED for the evil cruel witch that she really is-no authorized to kill the animals herself-However in 2010 she wasn't trained but she helped-In 2010 she was still operating out of a PO Box…In 2010 she successfully STOLE my animals and the ones that survived her attack went to PETA recommended facilities. Some that survived DISAPPEARED including an extremely valuable albino turtle valued right around $2,500.00 -MISSING!!!
So do NOT donate to your local animal rescue unless you can verify beyond a shadow of doubt that the money you donate will be doing more than going into someone's gas tank or into a vial of medicine to euthanize animals because that's pretty much what's gone on at HSMC/DHS of Marion County, Texas…They are currently raising the roof for buildings on property provided by David Axel…1/3 of my animals that they took were killed without medical testing-The state provides medical testing for poultry for FREE -there was a hold order from the state on those animals but Carolyn Wedding joined Dr. Carol Hedges in murdering a large number of animals for no reason and without permission from the owner of the JP Judge Lex Jones who put my animals in the loving care of an ANIMAL SLUT and an ANGEL of DEATH!!!
DO NOT DONATE to this organization and DO NOT purchase from them!!! The animals you are buying just might be stolen property!!!
DIsclaimer connected to this blog…Things said are of my opinion and the opinions of others…presenting actual documents from the city of Marshall, Texas Animal Control. Manger of MA/C at that time was none other than Eva Sepulvado who althou does not live or work in Marion County, helped with the theft of my animals and referred to the raid as a "mobbing". She now owns Partnership for Pets of East Texas and has an animal transport althou not listed with the USDA/APHIS and I do not believe is a NFP charitable organization but rather a for profit company. A lot more lucrative to own a rescue than to work at the local animal control-No one seems to know why she was let go. Partnership for Pets of East Texas is listed as Longview, Texas but rather is located in Marshall, Texas whose IRS Tax ID number is 841674457.  -B
ANIMAL SLUTS alive and well masquerading (or is that masturbating) as animal rescuers-Secrets and Lies!!!